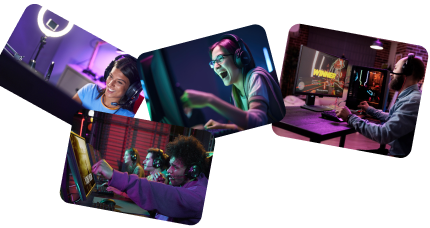 Made specifically for
gamers
arcatar lets you connect with players and friends across games and social media platforms. It's your gaming hub, where you're in control.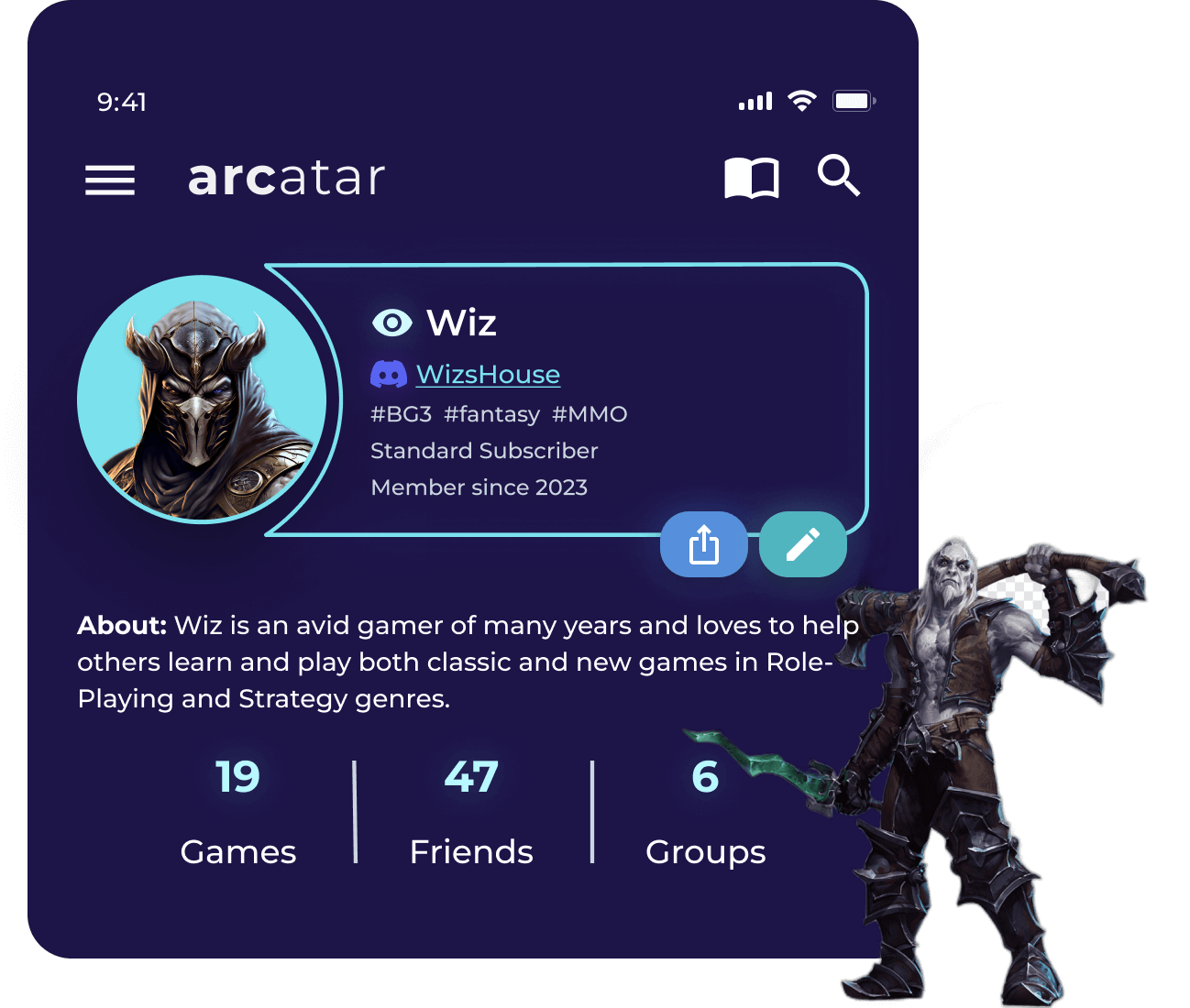 Own a gamer profile

that connects games, systems and characters under one

unique identifier.

Now you're the center of your gaming universe, not the platforms.
Let your friends and groups know your preferred method of contact to plan your next quest or just chat.
LFG? LFP? LFM?


Want to find your friends or groups across platforms? How about connecting with that great player from last night?

The arcatar Directory is the ultimate resource for finding gamers and creators anywhere they play or stream.
A Friend Request let's you decide with whom you want to connect.
arcatar provides a directory across social media platforms to help manage trolling or aggressive behaviors.
Real People.
No Bots.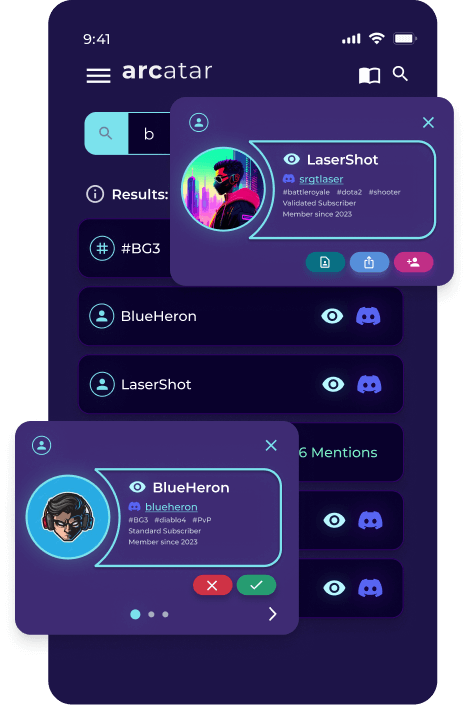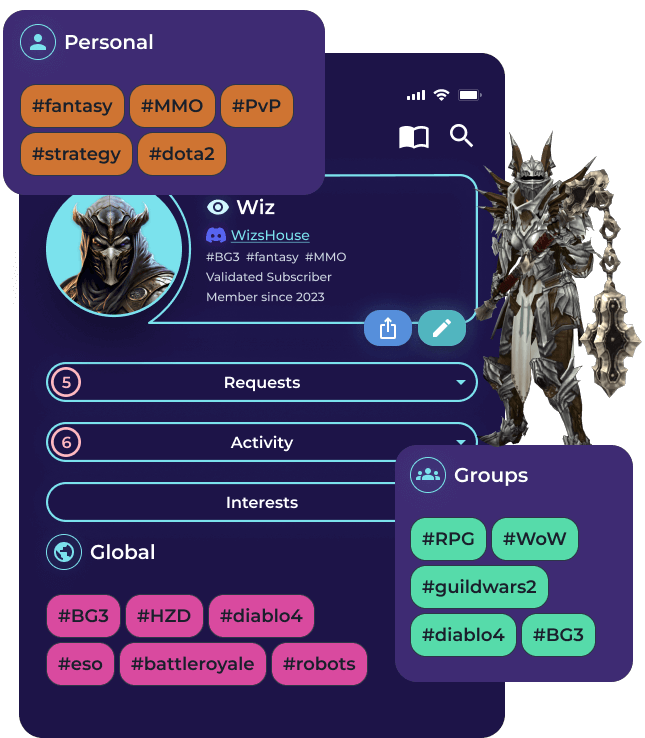 You own the algorithm,
not the platform.
You know what you like.
An arcatar profile shows your favorite
games and genres, what your friends are into, and even what's trending globally.
Learn more
Sign up to receive arcatar news and updates